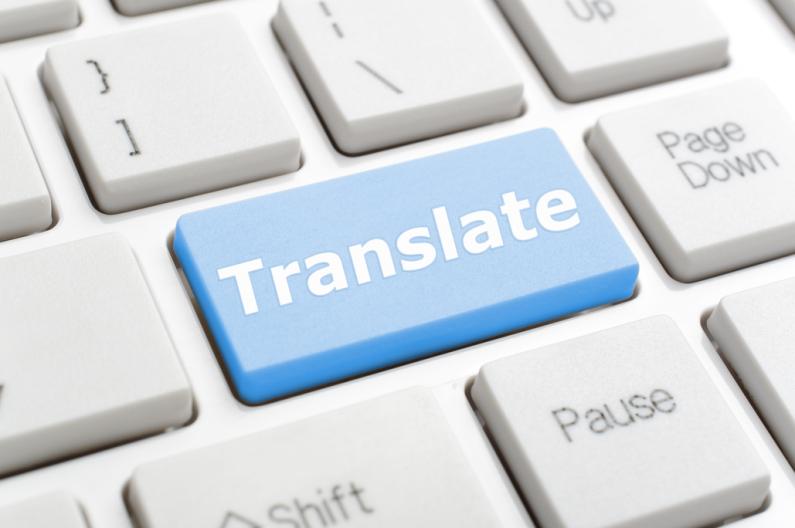 Have you recorded an audio exchange in one language, and want to convert it to written format in another? Discover our step-by-step tips on how to translate audio into text and get a high-quality end result.
What is an audio-to-text translation and when is it needed?
Translating an audio file into text involves converting an audio recording from a source language into a text written in a target language. For example, you can translate an audio file in English into a text in French or translate a video file in Portuguese into a text written in Spanish.
This type of translation may be necessary in cases such as these:
The translation of a journalistic audio interview into text
The translation of an oral meeting report into text
The audio to text translation of a conference, or a symposium
The audio to text translation of a hearing, a trial, or a legal procedure
The audio translation into text of a sociological, medical or scientific interview
The audio to text translation of a podcast, a phone call, or a video conference.
What are the steps involved in translating audio into text?
Translating audio into text presents certain challenges. On the one hand, the audio has to be transcribed into text, and on the other, the translation from one language to another has to be done.
To translate audio into text, you need to follow these steps:
Transcribe (convert) audio into text: Before thinking about translating the text, you need to transcribe the audio file into a text format. Below we discuss the different transcription methods available.
Proofread and correct the transcript: after transcribing your audio into text, take the time to proofread the written document, edit it and correct any errors, omissions or mistakes.
Translate the text: now that you have a clear, fluid text that you are happy with, you can move on to translating the text from the source language into the target language.
What method should you use to translate audio into text?
There are several ways to translate audio into text:
Method 1: Transcribe manually
The first option is to manually transcribe the audio into text yourself. To do this, take a headset, your recording and a Google Doc or Word file. You will then need to start the recording and transcribe the words as you listen.
This method allows you to transcribe audio into text for free. However, it is very tedious and extremely time-consuming. It takes an average of 6 to 7 hours to transcribe one hour of audio.
If the recording has more than one speaker, or if it is a text with a very technical vocabulary, this task will be even more complex. Transcribing manually will be particularly tricky if you have little or no command of the original language of the audio.
After finalising the transcript, you need to read it over and make sure it is free of mistakes or omissions.
You will then need to translate the written document. Even if you have a good command of both languages, translation is a very complex process and requires considerable expertise. It is therefore not advisable to do the translation yourself. Similarly, using automatic translation software such as Google Translate is not recommended. This will often result in a very rough and unreliable translation.
It is best to turn to a professional translator for the written translation of your document.
Method 2: Transcribe via automatic transcription software
You can also choose to transcribe audio online with automatic transcription software. This type of speech converter is usually quite fast and inexpensive. However, the resulting transcript often contains many errors and approximations and will sometimes be incomplete. You will then have to spend some time rewriting the text. In addition, if the quality of the transcription leaves something to be desired, this will inevitably affect the quality of the translation.
Method 3: Use a professional transcriber
To obtain a reliable, usable, accurate and fluent audio-to-text translation, it is best to call on the services of a professional transcriber. Our transcription agency Optiwords offers full audio and video transcription services, as well as translations of audio or video into text, from and into a hundred languages.
Simply send your audio or video files to the transcriber. The transcriber will then make a full, word-for-word transcription that is clear and faithful to the audio. The document will then be handed over to a professional native translator who will produce the written translation in the desired language. These professionals are specialists in the sector of activity concerned by the translation and transcription (medical, legal, financial, technical, etc.), and work rigorously, meticulously and with the utmost confidentiality. They are natives of the country where the target language is used and are therefore perfectly well placed  to carry out the translation taking into account the local cultural nuances and norms.
Answers to your questions about audio to text translation
You can first convert the audio file to text online using audio transcription software. However, the result is rarely reliable and often contains many mistakes and omissions: it will therefore need to be rewritten. It is also possible to transcribe the audio or video recording word for word, by hand, in written format. But it takes a good day's work, at least, to transcribe an hour's recording. The easiest and safest way is to turn to an experienced professional transcriber, who has all the necessary writing and linguistic skills to deliver a reliable and high-quality transcription.
You will need to use automatic transcription software, which will convert your recording in a few minutes. There are many such solutions on the market. The prices are generally quite affordable (around £10 or 10 euros for 1 hour of recording). However, these tools are far from accurate and the transcription is rarely faithful to the original audio.
To transcribe audio into text for free, you can do the transcription manually, by yourself. This is a time-consuming and laborious process, requiring you to listen to the audio recording several times to be able to transcribe the entire recording. You can also use Google Docs voice input, but this feature will not provide you with a usable transcription and will need to be supplemented by manual transcription. To ensure the quality of your transcription, use our transcription agency Optiwords and ask for a free online quote for an audio transcription.