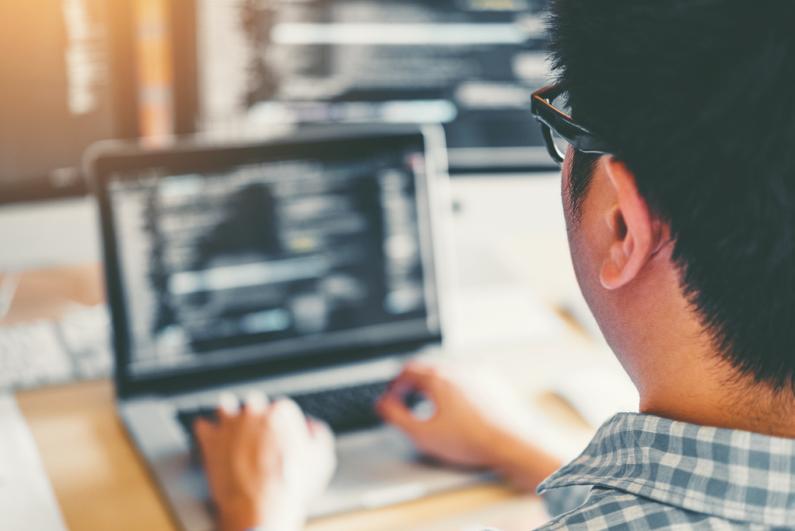 Have you recorded an audio or video interview and now want to turn it into a clear, usable written text? In this article, we take a look at the different methods of transcribing an interview, and the main steps you need to follow to obtain a quality transcription.
What is an interview transcription and when is it necessary?
The aim of interview transcription is to convert an audio or video interview into a written text that faithfully reproduces the original content.
It can be an individual or group interview, structured (interview with closed or semi-closed questions) or semi-structured (a technique that aims to collect qualitative information.
The following are examples of interviews that can be transcribed:
a journalistic interview
a telephone interview
a scientific interview
a medical interview
a sociological interview
a debate
a testimony
a report on the course
minutes of a board meeting
an academic interview
an interview in the context of a legal or judicial procedure
an interview with an expert in the context of research (for writing a book, an article, a thesis, a university dissertation, etc.).
The different methods of interview transcription
There are three main ways to transcribe your interview:
Method 1: Manual transcription
Manual transcription of an interview involves writing the transcript yourself while listening to the audio recording. This method is free of charge but can be particularly long and tedious. Indeed, it can take at least 6 hours to transcribe one hour of recording. Moreover, if it is a group interview that involves several participants (for example, a professional meeting or a debate etc.); the transcription can be even more complex. This is especially true if it is a highly technical interview, using specialist terminology.
Method 2: Automatic transcription
Automatic transcription aims to convert an audio or video file into text, using automatic transcription software.
There are many transcription tools on the market. However, this method has many limitations and the final text very often contains errors, approximations, and spelling and syntactic mistakes.
The transcription is sometimes inaccurate, incomplete or very approximate. This inevitably results in the need for careful proofreading and rewriting afterwards, which can be very time-consuming.
Method 3: Professional transcription
The last option is to use transcription professionals with many years of experience and who specialise in the sector of activity concerned by the transcription (medical, legal, commercial, industrial, scientific, etc.).
They produce a complete interview transcript (also known as a verbatim transcript) that is totally accurate, reliable and can be used with confidence.
This is the preferred solution, especially if the final content is intended to be shared with the public (a media interview for example).
Our Optiwords transcription agency provides you with professional transcribers who specialise in your field. Duly qualified and equipped with sharp writing and linguistic skills, they have a perfect command of the jargon specific to your sector of expertise. They will transcribe your audio and video interviews with the utmost accuracy and precision.
We are able to transcribe interviews in nearly 100 different languages, from the most common (English, Spanish, French, German, Chinese, Arabic, etc.) to the rarest (Uzbek, Icelandic, Catalan, etc.). On request, we can also translate transcripts (e.g. translate an English audio file into a French text).
What are the 4 stages of interview transcription?
Here are the 4 main steps you need to follow to transcribe your audio or video interview.
1- Prepare your interview well
To ensure that the interview goes smoothly and that the transcription is of a high quality, it is important to prepare thoroughly beforehand. To do this, carry out some preliminary research on the person you are talking to and on the subject to be discussed. Also prepare a list of questions to limit digressions, silences, or omissions.
2- Record your interview with quality equipment
The recording of the interview plays a key role in the final quality of the transcription.
To record your interview, sit in a quiet room, not too large to avoid possible echoes, and away from noise pollution (construction work, noisy neighbours, cars in the street, etc.).
As for the use of recording equipment for the interview, there are several options:
Recording with a smartphone: this is the most common option, but it is far from the best solution. The sound quality is often disappointing and a lot of unwanted background noise can appear.
Recording with a microphone: you can also choose to record your interview with a microphone (to be connected to your smartphone or camera for example). This is a good alternative, as it will reduce any interference and background noise.
Recording with a dictaphone: This is again a very good option, to ensure an intelligible sound recording. Also, make sure that you place the recorder or microphone as close as possible to the person being interviewed.
To be on the safe side, use two recording devices. This will allow you to have a backup in case one of the two devices fails.
3- Transcribe your interview
Once the interview has been finalised, choose the transcription method best suited to your needs, expectations, and budget.
4- Reread, revise and correct your interview
All that remains is for you to proofread and edit the transcribed interview. If you are using an online interview transcription tool, this step can be time-consuming and require extensive rewriting.
How much does an interview transcript cost?
The cost of transcribing an audio or video interview varies greatly depending on the method you chose. It will obviously be free if you do the transcription yourself, manually, on a Word file. Some automatic transcription software offers transcriptions at around £10 or 10 euros for one hour of recording.
In order to save time and ensure the quality of your interview transcription, it is highly recommended that you use professional transcribers. The cost of transcribing the interview will depend on the service provider, but also on the length of the interview, the language and the sector of activity concerned, among other things.
Answers to your questions about interview transcription
There are several methods and tools for transcribing interviews. First of all, you can transcribe it yourself by hand. You can also use automatic transcription software. Finally, you can call on the services of professional transcribers: this is the best way to obtain a perfectly accurate and usable transcription.
he quickest way to transcribe an interview is to use automatic transcription software, which will convert the audio file to a text format in a few minutes. However, this method has many flaws and the quality is rarely good. The best solution for transcribing an interview quickly is to call on professional transcriptionists.
If you want to transcribe an audio interview into text for free, you can do the transcription manually, yourself. You can also use free automatic transcription software. However, the final text may be incomplete and contain mistakes. The most reliable option is to turn to a transcription agency. Do not hesitate to ask us for a quote online to find out how much an interview transcription will cost.