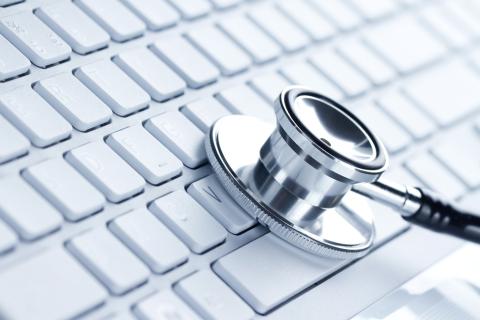 Are you a healthcare professional who needs to produce medical transcriptions as part of your profession? Entrust your audio recordings to Optiwords' professional transcribers and obtain a reliable, accurate medical transcription that is perfectly faithful to the original content.
Medical transcription: issues and challenges
Transcription of audio into text is often required in the medical field. Many medical professionals record their medical reports and diagnoses directly in order to save time. This audio content must then be transcribed into a clear and coherent written report. Converting audio into text may also be required for medical conferences, symposia, meetings or studies.
Transcription for the medical and pharmaceutical sector requires great accuracy, meticulousness and precision. Indeed, this type of transcription is particularly complex, given the very specific vocabulary of the sector. It is also a delicate task with a number of challenges, and the slightest error can have very damaging consequences (for example, an error in the prescription of a pharmaceutical product or in the description of the dosage, etc.).
Therefore, it is essential that you use an experienced professional medical transcriber for a reliable and qualitative transcription. Indeed, automatic transcription via free software is strongly discouraged because of the challenges and complexity of medical content.
Optiwords medical transcription agency
Our Optiwords transcription agency uses highly qualified medical transcribers, who specialise in the healthcare sector. They have a perfect command of medical jargon (pathologies, pharmaceutical products, etc.) and are familiar with the requirements and standards specific to this sector. They also have the writing and linguistic skills required for this type of transcription.
They provide you with a complete, reliable, usable and high-quality medical transcription, within the agreed deadlines.
We also guarantee the confidentiality of your content and personal information and if necessary, we can sign a confidentiality agreement.
We can also provide multilingual medical transcriptions in more than 100 languages, regardless of the type of content:
medical reports,
medical records,
medical conferences,
letters
maintenance
medical interview
symposium
dictated medical reports
interviews with doctors
symposia
minutes of consultations, medical reports...
FAQ about medical transcription services
Medical transcription can be used for diagnoses, voice memos, debates, conferences, symposiums, reports, medical interviews, medical records, medical reports, etc. Whatever the type of content, it is essential that you use an experienced professional transcriber to ensure the quality of the final document.
You can send us an audio or video recording in whatever format  you would like (MPEG; AVI; WAV; AIFF; MP3; AAC; MP4; AVI; MOV...). We simply ask you to check the sound quality beforehand. Make sure that the audio content is perfectly understandable and intelligible for the transcriber to carry out the medical transcription.
The price of a medical transcription varies greatly. Many factors can affect the final cost including the duration of the recording, the type of content, the language involved and any specific requirements (urgent request, transcription from one language to another, etc.).