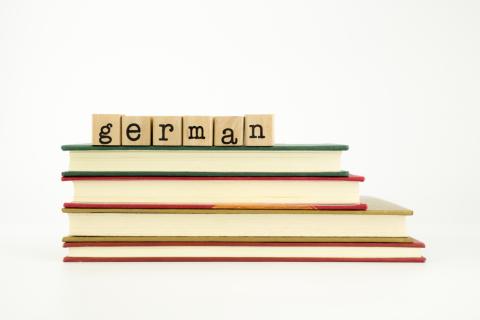 Do you need to convert German-language audio content such as speeches, conferences, voice recordings, podcasts, interviews etc., into text as part of your professional activity? If so, our transcription agency Optiwords can provide you with expert professional native transcribers.
Transcribing content into German with Optiwords
German is the official language of six countries (Germany, Austria, Belgium, Luxembourg, Switzerland and Liechtenstein) and is spoken by almost 100 million people worldwide.
The safest way to get a reliable German transcription is to use professional transcriptionists.
At Optiwords, we can provide you with professional, native German-speaking transcribers, with a perfect command of German, both spoken and written, who are extremely accurate, meticulous, punctual and totally confidential during their work. This guarantees you will receive a perfectly usable German transcription, which you can share with your German-speaking clients and partners in complete confidence.
The different types of transcription in German
We provide a range of German transcription services to suit all your needs:
Full transcription (verbatim)
Full transcription, also known as word-for-word transcription or verbatim transcription, consists of transcribing the entire speech in writing, word-for-word, with annotations for background and ambient sounds (applause, throat clearing, hesitations, onomatopoeia, laughter, etc.). In addition, time markers can be used to make it easier to find certain passages later. Repetitions and errors can be marked.
Audio and video transcription
We can provide audio and video transcription of all your content including conferences, interviews, minutes, professional meetings, general assemblies, and videoconferences, etc. 
Our transcribers can transcribe your interviews, whatever the subject, the type of exchange and the number of participants including sociological interviews, scientific interviews, and interviews with experts, business meetings, telephone interviews and interviews for theses etc.
The transcription of legal audio and video content in German (legal documents, court reports, bailiffs' reports, contracts, witness statements, court proceedings, affidavits, etc.) is carried out by professional transcribers who are experts in the field, have a thorough knowledge of the law and are familiar with the terminology and standards of your profession.
We also provide medical transcription services for your medical reports, diagnoses, medical records, colloquia, symposia, medical reports, etc. The transcription of medical content in German is carried out by specialist transcribers who are familiar with the medical vocabulary and the specificities of this type of transcription.
FAQ about professional German transcription
The cost of a German transcription depends on several factors such as the length of the original audio or video, the type of content to be transcribed, and the potential expectations of clients (urgent transcription, translation of transcripts...).
You can send us your audio or video file in whatever format you like: MPEG; AVI; WAV; AIFF; MP3; AAC; MP4; AVI; MOV... We simply ask you to check the sound quality beforehand. The audio must be clear and perfectly intelligible to be transcribed by our teams.
There are several ways to transcribe into German. First of all, you can opt for automatic transcription into German, using online transcription software. However, this method is very random and rarely reliable. You can also do a manual transcription, by transcribing the audio word by word, but this method is very long and tedious (approximately 6 hours of work for 1 hour of recording). The most reliable method is to use experienced professional transcribers.