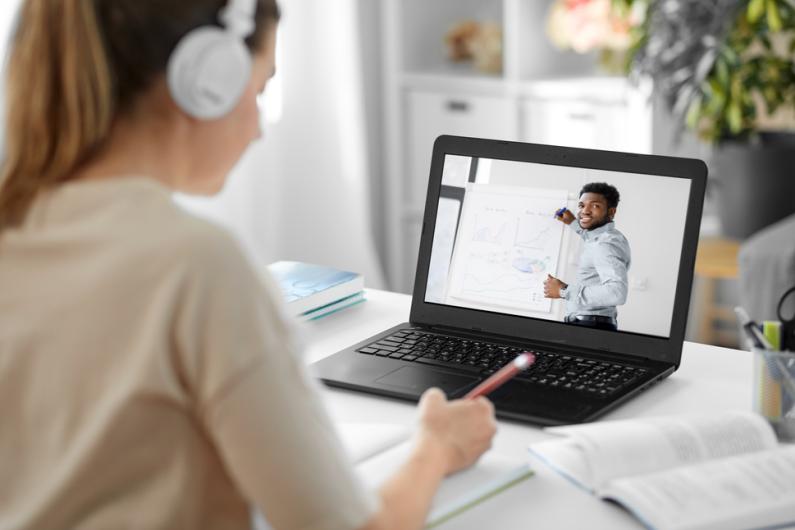 Are you wondering what is the best way to transcribe video into text? Discover our advice on how to transcribe a video into text simply and securely, and how to choose between using online software, manual transcription, or the services of a professional transcriber.
When should you carry out a video-to-text transcription?
Transcribing video into text can make your content accessible to a wider audience and diversify your communication media. Video-to-text transcription may also be necessary in certain professions (medical, legal, journalistic, etc.) to formalise exchanges or when you need to write qualitative content based on an oral interview.
Here are some examples of when video-to-text transcription may be used:
A medical or scientific conference
A general meeting of an association or company
A YouTube video
A corporate, educational, or promotional video
A webinar
A professional meeting
An academic interview with an expert
How do you convert video into text?
There are three main methods of video-to-text transcription, each of which has a number of advantages and limitations:
Using video transcription software
One solution is to use online automatic transcription software.
These tools make it possible for you to obtain a quick transcription at a low cost. However, this method often involves a great deal of proofreading and correction work because the quality of the transcription produced by the automatic converter often leaves a lot to be desired (syntax errors, spelling mistakes, lexical clumsiness, etc.). Sentences are often out of sync with what is being said in the video as well.
Poorly transcribed text that is intended to be shared (with the general public, business partners or customers, etc.) can have a considerable impact on the legitimacy of the content and its source, and ultimately can damage the company's reputation. What's more, this process very often requires the video to be converted into an audio file beforehand.
Transcribing a video into text manually
Another option is to manually transcribe your video recording. However, this is a very tedious and time-consuming process. This complex process requires up to 6 hours of work for 1 hour of video. What's more, the transcriber has to really have the ability to concentrate, must have an excellent command of the language (especially in the case of complex exchanges using technical terminology) and show great attention to detail to ensure the fluidity, consistency, and reliability of the final result.
Using a professional transcriber
To obtain a reliable video transcription that can be used by third parties, we strongly advise you to use the services of a professional transcriber who will transcribe the audio file accurately and precisely. This is the only way to ensure that you obtain a perfectly intelligible written document that reproduces the whole speech in the video. To obtain this kind of video-to-text transcription, you can contact a freelance transcriber or a transcription agency.
Our Optiwords transcription agency, for example, offers the expertise of professional native transcribers in a wide range of languages. We also offer a wide range of services to meet the needs of all our clients including verbatim transcription to transpose content word for word as completely as possible; medical transcription; legal transcription and transcription of interviews with two or more participants, etc.
Our professional transcribers also have solid writing and linguistic skills, so are perfectly capable of transcribing every detail of your video, no matter how complex, with the highest level of accuracy. Using a professional transcriber means that you can be sure of a top-quality, tailor-made result, and the transcriber will also maintain the strict confidentiality of your information.
Answers to your questions about video-to-text transcription
Text transcription is the conversion of audio or video into a written document. The aim is to transpose all the dialogue and statements made in the source content into text format. Transcribing a video into text can, for example, make it possible to multiply communication media and make audiovisual content accessible to the deaf or hard of hearing. In some professions, you need to formalise oral exchanges (medical voice notes, legal documents, court hearings, etc.). Finally, transcribing a video into text can be useful for academic or journalistic research.
At Optiwords, we can transcribe your video in various formats such as MP4, AVI, MKV, MOV or via a YouTube link. If your video is very large, you can also convert it to audio format (MP3, AAC, WAV, etc.). The resolution of the video is not very important, but we do ask you to ensure the quality of the audio is good: the sound must be perfectly intelligible and free of crackling, echoing etc. to be usable by our linguists.
Transcribing a meeting video into text (business meeting, conference, academic interview, etc.) can be done using automatic voice recognition software or manually. However, the safest method is to seek the expertise of a professional transcriber, specifically trained in this discipline.