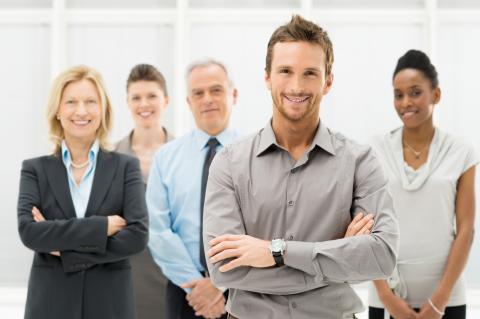 Optiwords is an international transcription agency
Thanks to our presence in 12 European countries and our production platform specialising in the transcription of audio and video files, Optiwords can meet the majority of requests for transcriptions in many languages.
The Optiwords brand is owned by various companies in the Optilingua group:
Optiwords by Alphatrad: Alphatrad Austria, Alphatrad Denmark, Alphatrad France, Alphatrad Germany, Alphatrad Luxembourg Alphatrad Portugal, Alphatrad Spain, Alphatrad UK
Optiwords by Traducta: Traducta Italy, Traducta Switzerland
Optiwords bei ViaVerbia: ViaVerbia Belgium, ViaVerbia Luxembourg, ViaVerbia Netherlands
In addition, we can provide other linguistic services, including translation and subtitling.
Our employees are carefully chosen and trained to ensure that our services meet the expectations of all of our customers.
We promise our clients full satisfaction:
Value for money at competitive prices,
Tried and tested confidentiality,
Never missing deadlines,
Acknowledged quality of service.
This is how we guarantee the very highest quality work
We also choose and retain only the right people with the right training to work with, another reason why we are able to offer services that are up to the standards of even our most demanding clients.
Send  us an email and we will come back to you very quickly.
Confidential Transcription Services: A Secure Process
Methodology, thoroughness and confidentiality at your service.
To guarantee that our services always meet your requirements, transcriptions and translations are carried out by qualified professionals with experience and know-how in audio and video transcription as well as in writing, editing and proofreading.
Our transcribers and translators work exclusively in their native language.
To enable us to understand your needs thoroughly and to deliver work that meets your expectations perfectly and in the shortest possible time, we assign a professional point of contact as soon as you request a free estimate.
At Optiwords we are committed to maintaining the confidentiality of any document or material entrusted to us. All of our transcribers and translators work according to our strict confidentiality rules.
Our expertise
For 40 years, Optilingua Europa and Optiwords have been providing transcriptions in a wide range of languages and media through a unique international network to meet all your requirements.
Adapting, respecting deadlines and working in complete confidentiality to develop trust with each client. Optiwords, through its specialised subsidiaries and network, guarantees that each client will find the right professional to meet their needs within a very short timeframe.
Each employee is trained in the Optiwords working methods and in the use of a high-performance production platform.
Our teams of transcribers are chosen for their thoroughness, skills and know-how, and meet all the requirements of Optiwords

Our Industry Sectors:
Environment, medicine , commerce, mechanics, chemistry , logistics, law, finance, electronics, IT, legal, communications, marketing, food manufacturing, scientific etc.
Our clients:
ABB CONTROL - AGIP - ADIDAS - AEROPORTS DE MARSEILLE - AEROPORTS DE PARIS - AUCHAN - AUTOROUTES DU SUD DE LA FRANCE AXA ASSURANCE - CAISSE D'EPARGNE - GROUPE ACCOR - CANAL + - CASIO - COFIDIS - COCA COLA - CARGLASS - CARREFOUR - ERNST & YOUNG - EUROP ASSISTANCE - FNAC - GROUPAMA - HITACHI - IKEA - LABORATOIRES BOIRON - LG ELECTRONICS - MAJORETTE MOTOROLA - NOVARTIS - NATIXIS - NESTLÉ - NINTENDO - NOKIA - NORDSON FRANCE - PLAYMOBIL - PORSCHE - PUMA - PYRO ALLIANCE RED BULL - REEBOK - REPSOL - SAINT GOBAIN - SYMANTEC - THALES GROUP - THYSSEN GROUP - TOSHIBA - TOTAL - XEROX - ... have already placed their trust in the OPTILINGUA EUROPA group.
To judge the quality of our work, contact our professionals by email, where you can request, a free, no obligation quotation.