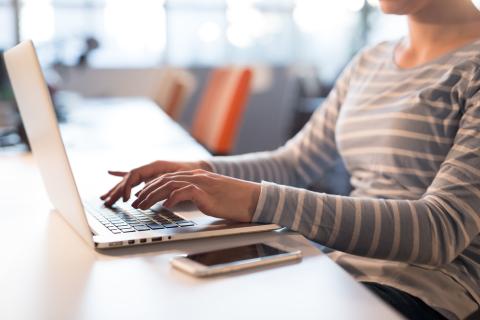 Are you looking for an efficient, high-quality solution for transcribing an audio or video file into a text document? Optiwords, a transcription agency, provides high-quality transcription services, carried out by experienced professional transcribers, in over 100 languages.
What is a transcription and when is it needed?
A transcription is the conversion of an audio or video file into a text document. This type of service may be necessary in the medical sector, for example, where many health professionals record their diagnoses or medical reports verbally. Transcription of the audio into text, in due form, is then required.
Similarly, the transcription of a written recording may be required at a hearing, a trial, or a general meeting, etc. It is a way of formalising, clarifying, and sharing information.
Finally, transcription may be required to record an interview, a speech, a conference, or a conversation between two or more people.
To ensure the reliability and quality of the transcription, it is strongly recommended that you use professional transcribers.
Optiwords transcription agency
Optiwords has a team of expert professional transcribers, who specialise in your field of activity, whatever it may be (medical, legal, journalistic, financial, etc.).
They have an excellent knowledge of your business sector and are familiar with the terminology, standards and requirements specific to your sector. They have an in-depth command of the language and are able to spell perfectly.
Throughout the process, we guarantee complete confidentiality of your personal information and documents (we can sign a confidentiality agreement). We are also committed to respecting the agreed deadlines.
Here is an overview of the different types of transcription we offer:
medical transcription services
legal transcription services
interview transcription services
audio transcription services
video transcription services
full transcription services
translation and transcription
FAQ about transcription services
The cost of a transcription varies according to factors such as the length of the audio or video recording; the requested deadline; the language involved; the sector of activity (medical, legal, scientific, etc.), but also a client's particular expectations (for example, a request for an urgent transcription, a translation of a transcript, a full translation, etc.). You can go online to obtain a quote for your transcription.
There are a number of ways of making a transcription. Automatic transcription software is available on the market, which converts audio into text. However, the result is usually very disappointing and the text often contains language errors, spelling mistakes, and can be clumsy and inaccurate. The best solution is to use professional transcribers. They will guarantee that the transcription is complete, faithful to the original content and free of any errors or inaccuracies.
On average, it takes between 6 and 7 hours of work per hour of recording, in the case of a full transcription, which restores the content word by word. This is a long and delicate process, which requires great concentration and vigilance on the part of the transcriber. The transcriber has to listen to the audio several times to ensure that the recording is perfectly transcribed.