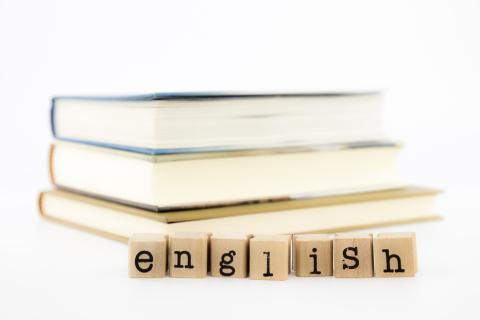 Do you need to render an audio or video file in English into text format? Our transcription agency Optiwords uses professional English-speaking transcribers to transcribe all of your audiovisual content in English including interviews, podcasts, conferences, business meetings, etc.
Transcribing content into English with Optiwords
The official language of more than sixty countries, English has no less than 1.268 billion speakers and is the most widely spoken language in the world. It is therefore an essential universal language in any communication strategy.
Although there are several ways of transcribing in English (automatic transcription software; manual transcription, etc.), the most reliable and effective method is to entrust the transcription to a professional transcriber.
Optiwords transcription agency uses expert native transcribers from the country concerned. The transcription is carried out in the appropriate variant of English (British English, American English, etc.), which ensures that the text is completely faithful to the original recording.
Our transcribers are accurate, meticulous and confidential.
With their unparalleled writing and linguistic skills, they deliver a reliable, high-quality English transcript that can be used immediately.
The different types of professional transcriptions in English
At Optiwords, we offer a range of English transcription services to meet the needs of each of our clients:
Full transcription (verbatim)
A verbatim transcription is, as the name suggests, a transcription that aims to reproduce the entire audio or video recording in writing. Every word is taken into account, and the transcriber also makes annotations, in brackets, relating to ambient sounds and the tone of the speech (hesitations, laughter, applause, protests, etc.). Errors, slips of the tongue and repetitions are corrected only at the client's request.
Audio and video transcription
Our transcribers can transcribe, in writing, all your audio or video content in English, whatever the format: MPEG; AVI; WAV; AIFF; MP3; AAC; MP4; AVI; MOV...
Some examples of audio and video content that we can handle include audio or video interviews, advertising films, corporate videos, videoconferences, general meetings and podcasts, etc.
We also provide interview transcription services in English including scientific interviews, sociological interviews, journalistic interviews, group interviews and academic interviews for the writing of a dissertation or a thesis etc.
Legal transcription in English consists of transcribing, in writing, legal procedures such as depositions, judicial investigations, hearings, affidavits, and bailiffs' reports, etc. Our transcribers are specialists and know the legal terminology specific to your profession by heart.
Medical transcription in English is particularly delicate. This is why it is carried out by specialist healthcare transcribers who are fully conversant with all medical terminology, standards, and requirements.
We can transcribe all your medical content into English including diagnoses, reports, symposiums, medical reports, medical conferences, etc.
If you would like more information or advice on English video and audio transcriptions, please request a free quote and we will get back to you as soon as possible.
Answers to your questions about professional English transcription
The price of an English transcription varies greatly and depends primarily on the length of the audio or video recording. But the cost can also be affected by the type of content (the price will not be the same for a medical transcription as for a general transcription) as well as by the client's specific requests (correction of errors and repetitions, urgent transcriptions, or translations of transcriptions etc.).
For a good quality English transcription, use a professional and experienced transcriber. The transcriber should be from the country in which the transcription is to take place (UK, USA, etc.). There are many linguistic differences from one English-speaking country to another, in terms of grammar, spelling, vocabulary, etc.
If you want to have a free English transcription, you will have to transcribe it manually yourself. Although this method is free, it is very time-consuming and tedious. It takes about 6 hours of work for one hour of recording.