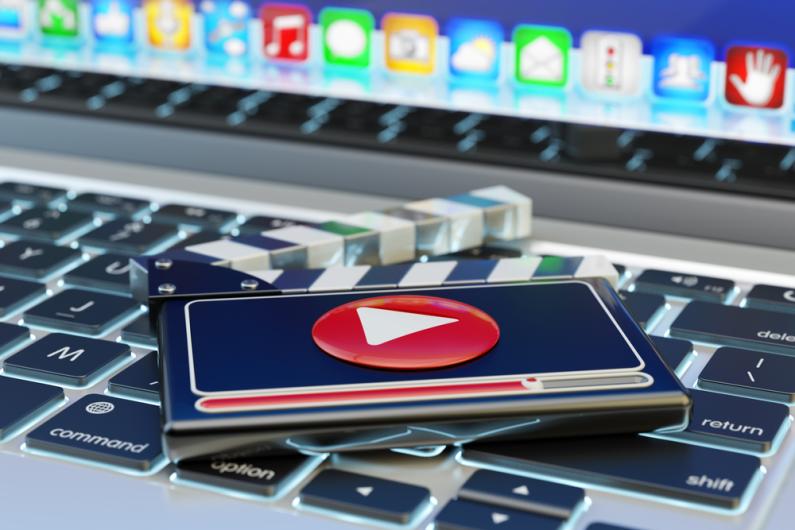 The video format has become very popular in many sectors of activity. Whether for promotional, educational or informative purposes, videos are very popular on the web, and especially on social networks. To make your video accessible to a wide audience, subtitling is often essential. In this article, we explain in detail how to add English subtitles to your video content.
When should you subtitle your videos in English?
Subtitling is a simple and effective way to make a video accessible to a national or international audience. Whatever the original language of the video (English, French, Spanish, Arabic, Portuguese, German...), using English for your subtitles will be the most strategic way to reach a large audience.
But subtitling of videos is also very important to enable deaf and hard-of-hearing people to understand the content of the video.
In addition, many Internet users who consult online videos, on social media or otherwise, from their mobile, computer, or tablet, turn the video sound off: subtitles are then essential for people to understand the content properly.
Subtitling audiovisual content in English will therefore be relevant in many contexts, whatever the type of video:
a promotional, marketing or advertising video
a tutorial or how-to video
an entertainment video
an e-learning course
a webinar
a product presentation video
a conference, a seminar, a symposium, or an interview
a YouTube video
subtitling of a series or short films
subtitling a corporate film
Different ways to add English subtitles to a video
There are several ways to add English subtitles to a video:
Integrating English subtitles with video editing software
You can integrate the subtitles yourself, using video editing software. However, this solution requires you to have a certain level of technical skill. You need to place the subtitles in such a way that they are perfectly synchronised with the words of each speaker.
This can be very complex and time-consuming. The placement of English subtitles will be even more difficult if the video is in a different language. This is because the content will have to be translated from a spoken source language to a written target language (usually involving an intermediate transcription phase). This option therefore requires excellent linguistic skills, but also a perfect command of the translation process.
Adding English subtitles with YouTube
Another option is to embed subtitles in your video using YouTube's subtitle generator. To do this, you will first need to host the video on your YouTube channel. You can then generate subtitles automatically, or import your own subtitle file in SRT format.
This method is simpler, but the automation of subtitles on YouTube is often very inaccurate.
In addition, there are a number of automatic transcription and multilingual subtitling tools and software on the market. But again, the quality of transcription and translation is often hit and miss.
Calling on professionals
The final method of adding English subtitles to a video is to use a professional transcription and translation company.
Our transcription agency Optiwords offers multilingual subtitling services for your videos. For example, if you wish to import English subtitles into a French video, we can produce:
the transcript of the video in French in text format
translation from French to English
integration of English subtitles in the video
Professional transcribers and translators carry out these different stages meticulously and thoroughly. They are specialists in your field of activity (medical, legal, industrial, financial, etc.), and are totally familiar with the technical terminology specific to your profession and the standards and requirements of the sector concerned.
Our professional translators are also native speakers of the country where the target language is used. For example, for the translation of subtitles into English, we put you in touch with translators from the country concerned (UK, United States, Australia, etc.). This way, the translation will be done in the appropriate English variant and will be perfectly adapted to the cultural norms and linguistic nuances in force in the destination country.
This guarantees you will get a high-quality video, subtitled with precision and accuracy, which enhances your company's brand image and reputation.
Answers to your questions about English subtitles
CC stands for Closed Captions. These are subtitles that reproduce the dialogue faithfully, adding information about background noise, intonation, surrounding sounds, etc. These subtitles are intended for a hearing-impaired audience who require a written description of the sounds
There are now many platforms to watch films or series in their original versions with subtitles in many languages. For example, you can activate subtitles on Netflix, but also on Prime Video (Amazon Prime), and Apple TV etc.