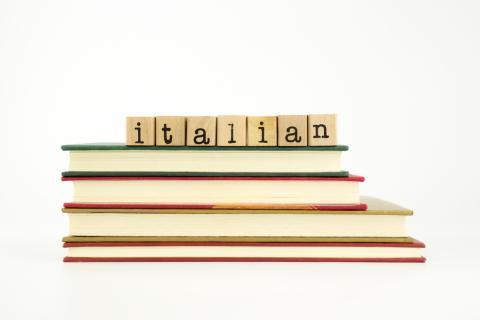 With the growth of audio and video content (podcasts, interviews, promotional films, etc.), the transcription of audiovisual content is becoming increasingly necessary for companies in all sectors. To secure the transcription of your content into Italian, use a professional native transcriber.
Transcribing content into Italian with Optiwords
Our transcription agency Optiwords provides you with Italian transcription services carried out by professional, native-speaking Italian transcribers.
These experienced professionals have excellent linguistic and editorial skills. They have a perfect command of Italian, both written and spoken, and deliver a professional quality transcription that is perfectly faithful to the audio content.
The transcription is accurate, complete and carried out within the agreed deadlines. We also treat your personal information and data with the utmost confidentiality and are happy to sign a confidentiality agreement if required.
Using Optiwords' professional transcribers guarantees you a reliable and high-quality Italian transcription.
The different types of transcriptions in Italian
To meet the needs of all of our clients, we offer different types of Italian transcription:
Verbatim transcription reproduces speech in Italian literally word for word, retaining any redundancies and the speakers' hesitations. The reactions of the audience (applause, questions, interruptions, etc.) are also indicated. Time markers can also be inserted. This is the most comprehensive and accurate form of transcription available.
Audio and video transcription
Our transcribers are able to handle all types of audio and video transcriptions in Italian, regardless of the recording concerned:
seminars
conferences
general meetings and professional meetings
interviews including personal interviews
podcasts
round table meetings
corporate, promotional or advertising videos etc.
We also transcribe interviews in Italian including scientific interviews, academic interviews, journalistic interviews, sociological interviews, and group interviews, etc. Here again, the transcription is carried out as faithfully as possible, to capture the entire conversation between the different participants.
Do you work in the legal sector and want to obtain a written record of your exchanges? We can provide you with the services of highly qualified legal transcribers, who have a perfect command of the standards, requirements and vocabulary specific to this sector of activity.
This allows us to carry out the legal transcription into Italian:
of legal acts
of bailiffs' reports
of witness statements
of legal proceedings
of affidavits
hearings and trials etc.
We can also provide medical transcription in Italian. Here too, you will benefit from the expertise of professional native transcribers who specialise in your field, and who are fully conversant with medical terminology and the requirements and specificities of the healthcare sector.
Our services include the medical transcription of the following:
symposia
medical voice notes
medical diagnoses
reports
medical interviews etc.
In addition to the above-mentioned transcription services; we are happy to consider any special requests you may have.
FAQ about transcriptions in Italian
The cost of Italian transcription depends on specific requirements such as the length of the audio, the type of transcription required, and the number of participants. For a no-obligation quote, please use our contact form, where you can also upload your audio and video files.
You can send us your audio and video files in whatever format you like: MOV, MP3, AAC, MP4, AVI etc. We simply ask you to check the quality of the recording. The sound must be clear and perfectly intelligible to enable our transcribers to carry out the transcription.
There are several ways of transcribing an interview in Italian. You can use automatic transcription software, but be aware that the quality is not guaranteed and the final document is often incomplete and inaccurate. You can also do a manual transcription yourself (typing in the content as you listen). However, this is a very laborious process (allow at least 6 hours of work for 60 minutes of recording). The safest thing to do is to use the services of professional, experienced native transcribers, for a 100% reliable transcription into Italian.