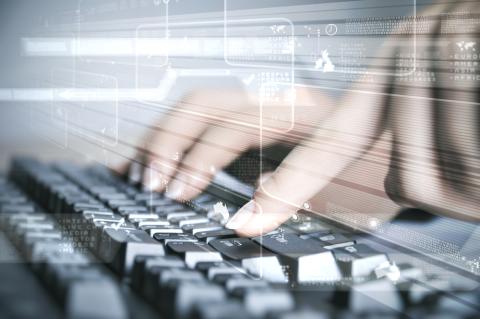 The transcription of interviews (whether they are individual or group interviews) can be useful in many instances. To ensure the quality and accuracy of the transcription, it is strongly recommended that you use professional transcribers.
What is an interview transcription?
Interview transcription is the conversion of an audio interview into a written record.
For example, this could be the transcript of:
a telephone interview
a video conference
a business meeting
a journalistic interview
an interview with an expert
a scientific interview
a sociological interview
a report on a course
debates
testimonials
an interview in the context of research for a thesis or dissertation...
The interview can be on a one-to-one basis, a group interview, structured or semi-structured... Whatever the type of recording, its length and the sector concerned, it is strongly recommended that you use a professional transcriber.
Although there are free transcription solutions (via automatic transcription software), they have many flaws. The transcription is often incomplete, inaccurate, and very approximate. Many errors can also be inserted into the text.
Optiwords, interview transcription agency
Our Optiwords transcription agency provides you with the expertise of professional, fully qualified transcribers. They have excellent writing and linguistic skills and a perfect command of the language in question. Our transcribers are also specialists in specific sectors of activity and have a solid knowledge of your sector and a perfect command of the technical terminology specific to your field of activity, whatever it may be: medical, scientific, legal, financial, commercial, etc.
This guarantees you will receive a reliable, precise and usable interview transcription, which faithfully reproduces the original content.
We offer interview transcriptions in almost 100 languages, from the rarest to the most common. We can also translate your interview from one language to another.
FAQ about interview transcription services
It is important that you obtain a high-quality, perfectly intelligible audio recording. To record your interview in the best possible conditions, choose a quiet space, soundproof if possible, without background noise or echoes. You need to make sure that you do not interrupt the interviewer and do not speak at the same time. Finally, the best way to guarantee the quality of the recording is to use a suitable dictaphone. (If possible, avoid recording on a smartphone, because the quality is usually very limited.)
The cost of an interview transcription varies according to the length of the recording, the language involved, the time required, and the sector of activity (medical, legal, financial, etc.). Please go online to obtain a free quote for your interview transcription.
You can send us your video in whatever format you like. It can be audio (MP3, AAC, WAV...) or video (MP4, AVI, MKV, MOV...). However, you need to check the quality of the recording to ensure the sound is clear, and free of noise and crackling. This is a prerequisite for any interview transcription.