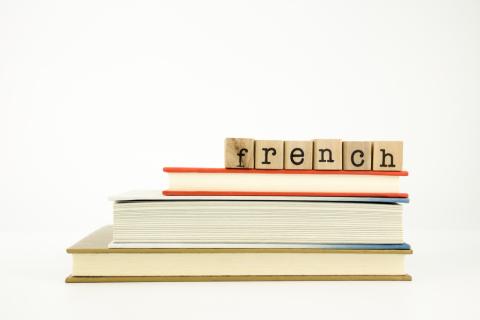 Audio and video recordings of conferences, interviews, podcasts, and promotional videos etc., are very popular today and companies are increasingly being asked to produce written transcriptions of their audiovisual content.
Whatever the medium, our transcription agency, Optiwords, provides a reliable and high-quality French transcription service that you can use with confidence with your French-speaking clients and partners in France, Belgium, Switzerland and Quebec.
Transcribing content into French with Optiwords
French is the official language of 29 countries and is spoken by nearly 300 million people worldwide. As such, it is the sixth most spoken language in the world.
It is also the third most used language in business and commerce.
At Optiwords, your audio or video content is entrusted to experienced French-speaking transcribers who are natives of the country concerned.
These professionals are able to render, with the greatest accuracy, the content in French from audio to written form. They have a perfect command of all the subtleties of the French language, both written and spoken. This guarantees that the transcription is carried out with care, thoroughness and the utmost precision. We also guarantee total confidentiality of your information and documents throughout the service.
The different types of transcription in French
Here is an overview of the French transcription services we provide at our transcription agency Optiwords:
With a full transcription in French, you will obtain a text that faithfully reproduces the entire audio or video file in every detail, including any hesitations and possible redundancies. For archiving purposes, the transcriber can also use time markers to make it easier to find certain passages later. This is the most exhaustive and accurate form of transcription available.
Audio and video transcription
We offer French transcription services for all your audio and video content, whatever the subject, duration or context including conferences, interviews, minutes, professional meetings, general assemblies, and videoconferences etc. 
Journalistic interviews, scientific interviews, professional interviews, academic interviews... The transcription of interviews in French faithfully reproduces the exchanges of each participant.
For the transcription of your legal content into French, we use a specialist professional transcriber with solid expertise in this type of transcription. They will be familiar with legal vocabulary and will have a thorough knowledge of the specificities and requirements of this type of content.
We can transcribe in French anything from bailiffs' reports, contracts, witness statements, judicial instructions, and affidavits etc.
For your medical transcriptions in French (conferences, symposia, reports, diagnoses, medical voice notes, etc.), you will benefit from the know-how of professional native transcribers who specialise in the health sector. They are totally familiar with medical jargon and the requirements, standards and norms specific to this sector. This guarantees you will receive a reliable, accurate and typo-free medical transcription.
FAQ about professional transcription services in French
The rate is different for each transcription, depending on its duration, subject matter, level of technicality and particularities. Please use our form to request a free online quote. We will reply as soon as possible.
No specific format is required. You can send us your audio or video file in whatever format you like (MOV, MP3, AAC, MP4, AVI...). Just make sure that the audio is clear and perfectly audible. If it is not, we will not be able to process it.
Professional transcription is the most reliable and secure method available. There are many automatic transcription programs, but the quality is rarely good. You can also do the transcription manually, yourself, but this is extremely time-consuming and tedious. Using a professional transcriber will ensure that the transcription is smooth and that the entire speech is rendered reliably and accurately.