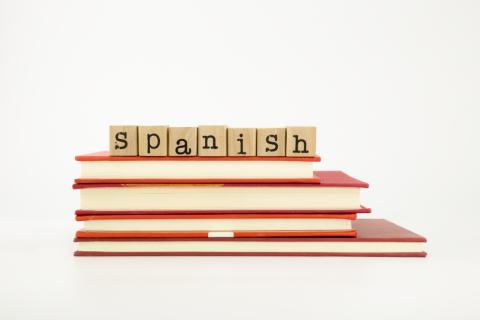 Are you looking for a reliable and efficient solution for transcribing your audio and video content in Spanish? With our transcription agency Optiwords, you will benefit from the expertise of experienced native transcribers for the transcription of all your content for Spain and Latin America.
Transcribing content in Spanish with Optiwords
With 538 million Spanish speakers worldwide, mainly in Latin America, Spanish (or Castilian) is the 4th most spoken language in the world, after English, Mandarin Chinese and Hindi.
Whatever your objective, you need to use a trustworthy service provider to complete your Spanish transcriptions and thus preserve your company's reputation.
Although there are very economical automatic transcription software programs, this method is not recommended as it often provides incomplete and inaccurate results.
The safest way to carry out Spanish transcriptions is to use a professional, native Spanish-speaking transcriber.
At Optiwords, we provide you with the expertise of a native transcriber in the country concerned (Spain, Mexico, Argentina, etc.), who has a perfect command of written and spoken Spanish, and who is also familiar with all the cultural and linguistic nuances of the country concerned.
We always work with the utmost confidentiality, meticulousness, professionalism and respect for deadlines.
The different types of transcription in Spanish
Here are the different transcription services in Spanish we offer:
Verbatim, full or word-for-word transcription aims to render the entire audio content in written form. This is the most accurate type of transcription available. The professional transcribes the speech faithfully, including repetitions and awkward language (unless the client specifically requests otherwise). They also transcribe any ambient sounds (laughter, audience reactions, applause, etc.) and can place time markers in the text.
This produces a written document that faithfully reproduces your audio or video file.
Audio and video transcription
Our transcribers can handle all types of audio and video content in Spanish for conferences, interviews, telephone interviews, video conferences, etc.
Our interview transcription services in Spanish allow you to obtain a high-quality full transcription for your interviews including group, individual, directive, semi-directive, scientific, sociological interviews, etc.
Are you a notary, lawyer or jurist who needs a written record of your oral exchanges in Spanish? Our professional transcribers specialise in the legal sector and will provide you with a reliable, high-quality legal transcription that is perfectly usable, whether it is for an affidavit, a court hearing, a trial, an authentic act, or a deposition, etc.
Are you a healthcare professional? Our professional transcribers specialise in the medical sector and will transcribe all your medical content in Spanish including diagnoses, symposiums, and medical reports, etc. Their perfect command of the language and medical terminology allow them to produce a fluent text, which is free of any errors.
FAQ about Spanish transcription services
The price of a Spanish transcription depends above all on the length of the audio recording, the type of content (technical, medical, generalist, etc.) and the specifics of the request. Please go online to request a quote for your Spanish transcription.
You can send us your audio or video content in whatever format you like: MPEG; AVI; WAV; AIFF; MP3; AAC; MP4; AVI; MOV... However, we ask you to check the quality of the audio as the speech must be perfectly clear and intelligible to be processed by our team of transcribers.
Automatic transcription software converts an audio file into text format very quickly, in a few minutes, and often at a very low cost. However, the result is often shaky, incomplete or even completely incomprehensible. Professional transcription, carried out manually by a transcriber, will always be accurate and of a high quality, but it takes more time (usually 6 hours of work for one hour of recording) and therefore costs more.