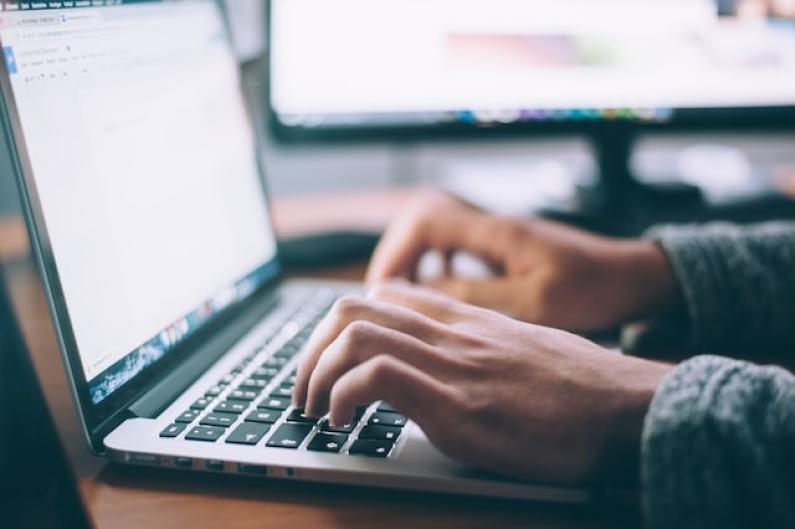 There are many ways of transcribing audio content into written form. Of the various forms of transcription, verbatim transcription is the most accurate and comprehensive. This article defines verbatim transcription and explains the advantages of this type of audio transcription.
Verbatim transcription: definition
Also known as "word-for-word transcription" or "full transcription", verbatim transcription consists of transcribing the entirety audio content in text format. The transcriber reproduces every word and comment as faithfully as possible.
The aim of verbatim transcription is simply to reconstruct the audio content in written form as accurately as possible and will include some of the following:
rehearsals
grammatical errors
verbal tics
hesitations, stammering and onomatopoeia (e.g. it is common to write "uh" in verbatim)
noises in the audience (applause, laughter, interjections, etc.)
autocorrections
What are the differences between verbatim and clean verbatim transcriptions?
There is a variant of verbatim transcription known as a clean verbatim transcription (also called clean-read transcription). This reproduces the whole content, but it also removes mistakes that are typical of the spoken word, such as hesitations and verbal tics etc.. Grammatical errors are corrected and the result should be clear, fluent, and readable.
When is verbatim transcription necessary?
Verbatim transcription is necessary when all of the information needs to be retained and it is important to understand the context of an exchange. This is particularly the case for the transcription of a legal document (minutes of proceedings; lawyers' minutes, etc.); minutes of an interview or meetings; etc.
However, this method of transcription is not appropriate if the aim is to publish or share the transcript as the final text can be heavy, raw, and tedious to read.
How to carry out a verbatim transcription?
There are several ways to obtain a verbatim transcription:
Online verbatim transcription
You can carry out a verbatim transcription using online transcription software (free or paid). You can also use a voice dictation tool on Word or Google Doc for example.
However, these tools are not always effective: the final text is rarely reliable and often contains many errors in syntax, punctuation, vocabulary, and omissions.
Manual verbatim transcription
You can also carry out a manual verbatim transcription. To do this, you simply play the audio and type what you hear. Depending on the type of verbatim transcription you need, you may decide to include language errors and other elements specific to the content, as well as a timeline to make it easier to find your way through the audio.
This method is extremely tedious: it is estimated that 1 hour of recording requires about 6 hours of work. Indeed, you need to listen to the audio several times to ensure that the whole speech is transcribed and to go over the text several times. This type of manual transcription also requires good listening skills, concentration, and attention to detail.
Professional transcribing service
The easiest way to carry out a verbatim transcription is to use a transcription agency, such as Optiwords. In this way, you entrust your transcription to a professional transcriber with solid writing skills in English, French and many other languages.
We also offer verbatim transcription and translation services when you need to transcribe an audio file from a source language to a target language in written form.
Our answers to your questions about verbatim transcription
Transcribing a speech verbatim consists of transcribing the content exactly. To transcribe verbatim, you need to be very precise and meticulous. Every detail, noise, verbal tic or reaction should be included, even language errors. The text should be reproduced as closely as possible to the original audio content.
The transcription of an interview consists of transcribing an exchange between several participants. If it is a manual verbatim transcription of an interview, then the content should be transcribed in full. To simplify the proofreading process you need to identify the different speakers at each stage of the interview such as speaker 1; speaker 2 etc.
A clean verbatim transcription is a form of enhanced verbatim transcription. The content is reproduced in its entirety, but language errors, redundancies, hesitations etc., are eliminated. The aim is to end up with text that is readable, fluid, and complete.